Happy Mother's Day to all of the moms out there!
Color your own American Dad card below and share it with us using the hashtag #ShadingRoger on Twitter to get featured!
Click image below for a printer-friendly Mother's day picture.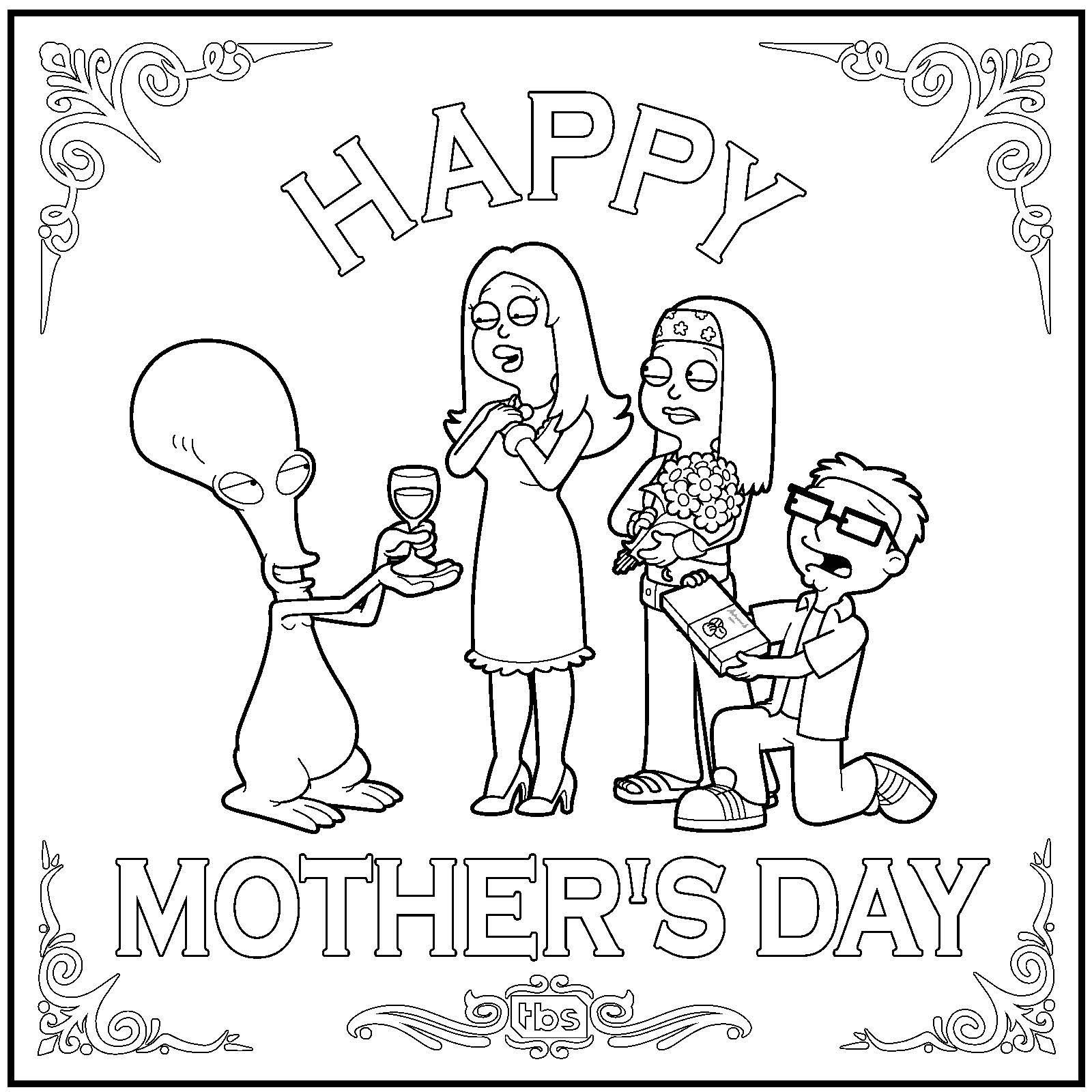 You know Rogu? Roger's baby? Probably heard the rumor that he used to be Roger's tumor?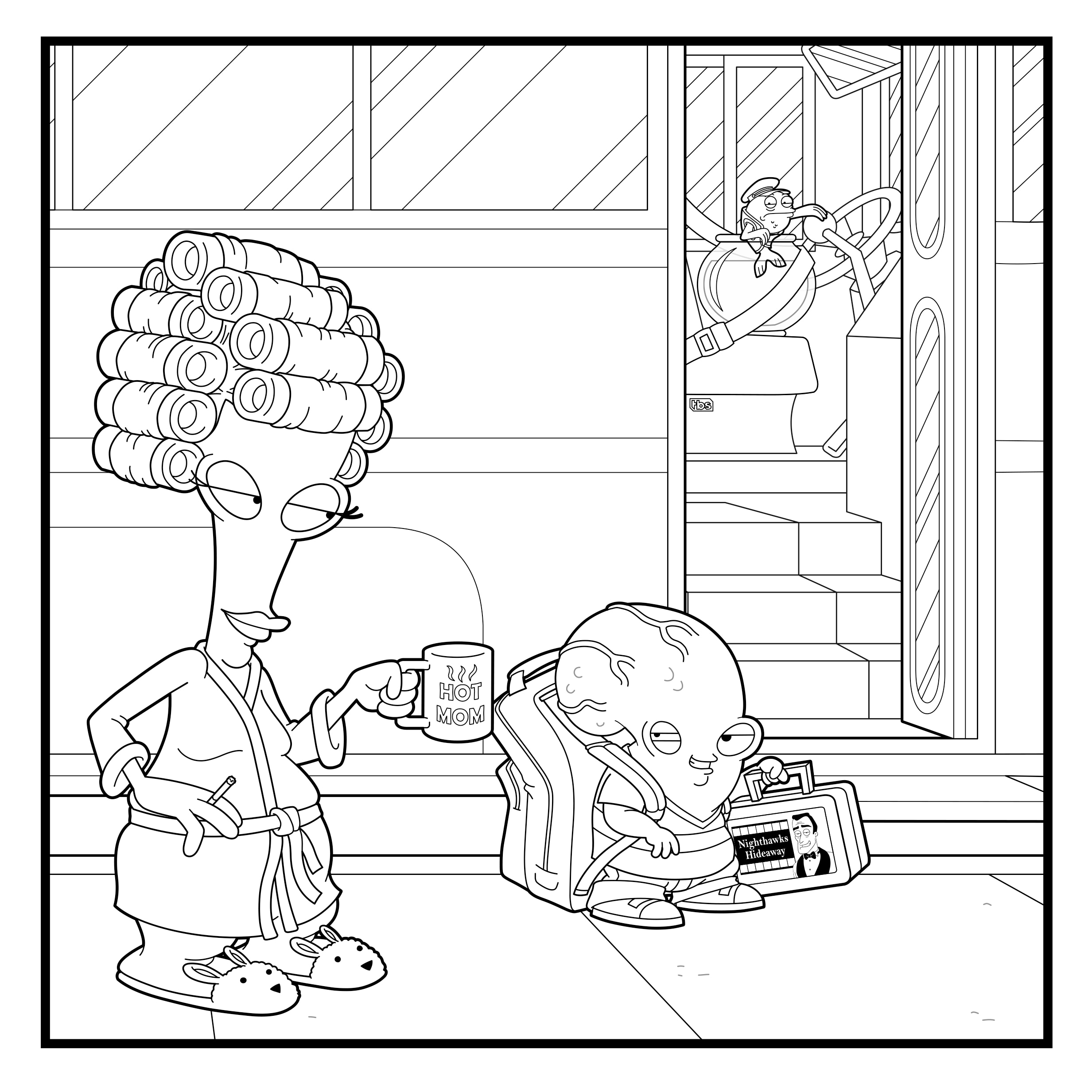 Also, since baseball season never seems to end, you can color Roger's baseball card.