This month on tbs, the wedding bells are ringing! Watch all the crazy ways a wedding can go down along with other great films.
Here are some of your favorite titles coming soon to the tbs app and on demand: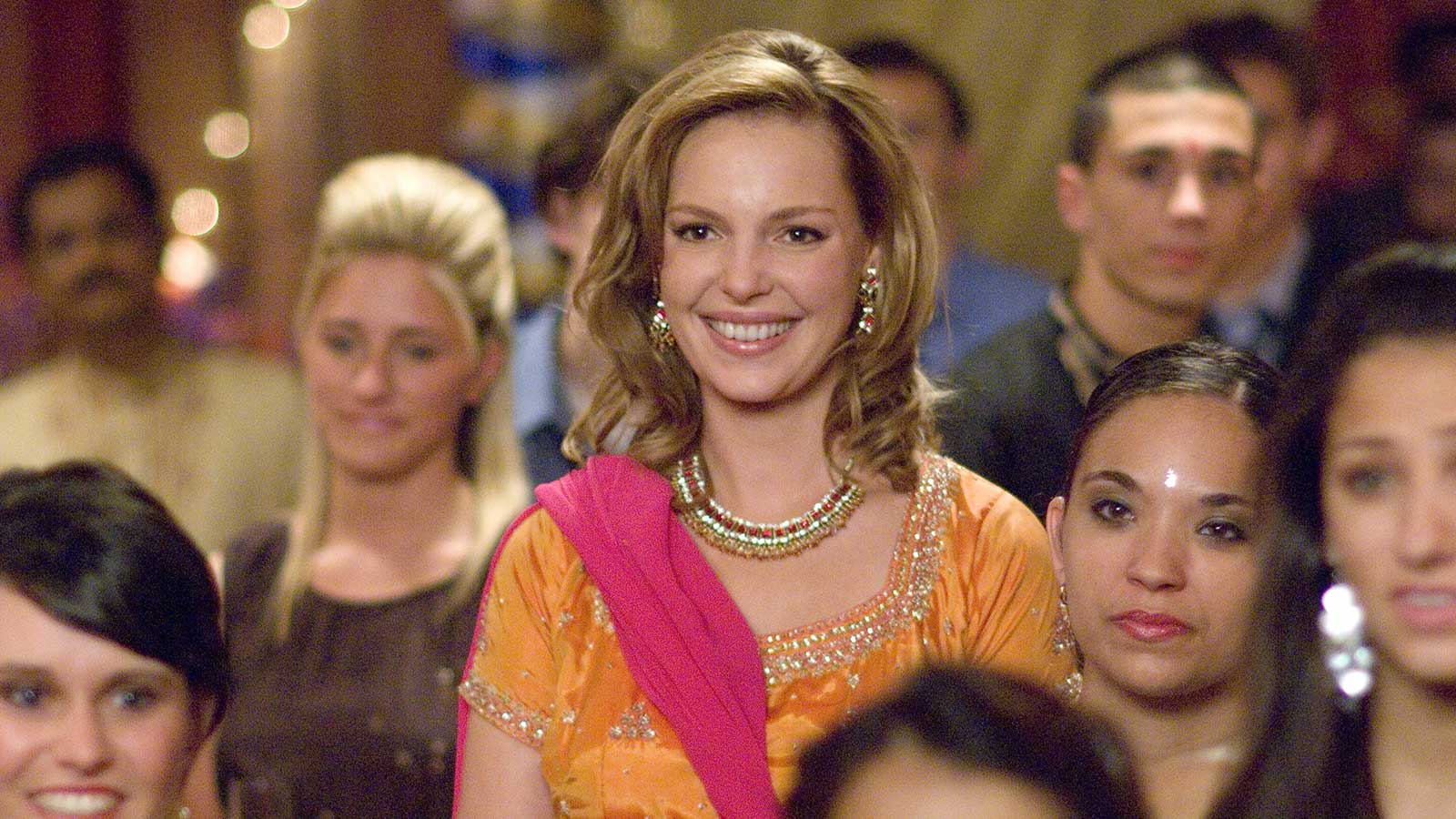 27 Dresses July 1 - Aug 1: Jane is an idealistic, romantic and completely selfless woman, a perennial bridal attendant whose own happy ending is nowhere in sight. Jane has always been good at taking care of others, but not so much in looking after herself. Her entire life has been about making people happy--and she has a closet full of 27 bridesmaid dresses to prove it. One memorable evening, Jane manages to shuttle between wedding receptions in Manhattan and Brooklyn, a feat witnessed by Kevin, a newspaper reporter who realizes that a story about this wedding junkie is his ticket off the newspaper's bridal beat. Jane finds Kevin's cynicism counter to everything she holds dear--namely weddings, and the two lock horns.
Austin Powers in Goldmember June 15 - July 29: Teaming up with the mysterious Goldmember, Dr. Evil hatches a time-traveling scheme to take over the world, one that involves the kidnapping of Nigel Powers, Austin's beloved father and England's most renowned spy.
Austin Powers: International Man of Mystery June 15 - July 29: A world-class playboy and part-time secret agent from the 1960s emerges after thirty years in a cryogenic state to battle with his nemesis Dr. Evil.
Austin Powers: The Spy Who Shagged Me June 15 - July 29: British super spy Austin Powers must return to 1969, as arch-nemesis Dr. Evil has ventured back to that year and successfully stolen Austin's mojo and set up a powerful laser and aimed it at Earth. With the help of gorgeous agent Felicity Shagwell, the newly single Austin must now not only contend with Dr. Evil, but also Evil's vicious, pint-size attack-clone, Mini-Me.
Monster-in-law July 11 - Aug 24: Charlotte Honeywell's love life is reduced to an endless string of disastrous blind dates, until she meets the perfect man, Kevin. Unfortunately, his merciless mother will do anything to destroy their relationship.
Planes, Trains & Automobiles July 2 - 31: Two days before Thanksgiving, marketing consultant Neal Page races to catch a plane home to Chicago, only to find that his flight has been delayed. Hours later, he boards the plane and ends up next to obnoxious salesman, Del Griffith. When the flight is detoured to Wichita, the mismatched pair are forced to find their own way to Chicago-by any means necessary.
Save the Last Dance July 15 - Aug 13: Sara, a 17-year-old high-school student, sets her sights on being a professional ballerina, but she has to put her plans on hold when her mother is killed in a car accident and she is forced to move to her father's bleak Chicago neighborhood. Intimidated by inner-city life, she turns to the clubs for refuge, where she meets Derek, a young black man who shares her love for dancing. As their mutual respect evolves, they soon discover that peer pressure is a more formidable obstacle to romance than differences in race or class.
Shrek 2 May 1 - July 31: After battling a fire-breathing dragon and the evil Lord Farquaad to win the hand of Princess Fiona, Shrek now faces his greatest challenge. Shrek and Fiona return from their honeymoon to find an invitation to visit Fiona's parents.
Shrek The Third May 1 - July 31: When Shrek married Fiona, the last thing he wanted was to rule Far Far Away, but when his frogger-in-law, King Harold, suddenly croaks, Shrek is quickly fitted for the crown.
Talladega Nights: The Ballad of Ricky Bobby July 1 - 31: Ricky Bobby has always dreamed of driving fast--real fast--like his father, Reese Bobby, who left the family to pursue his racing dreams.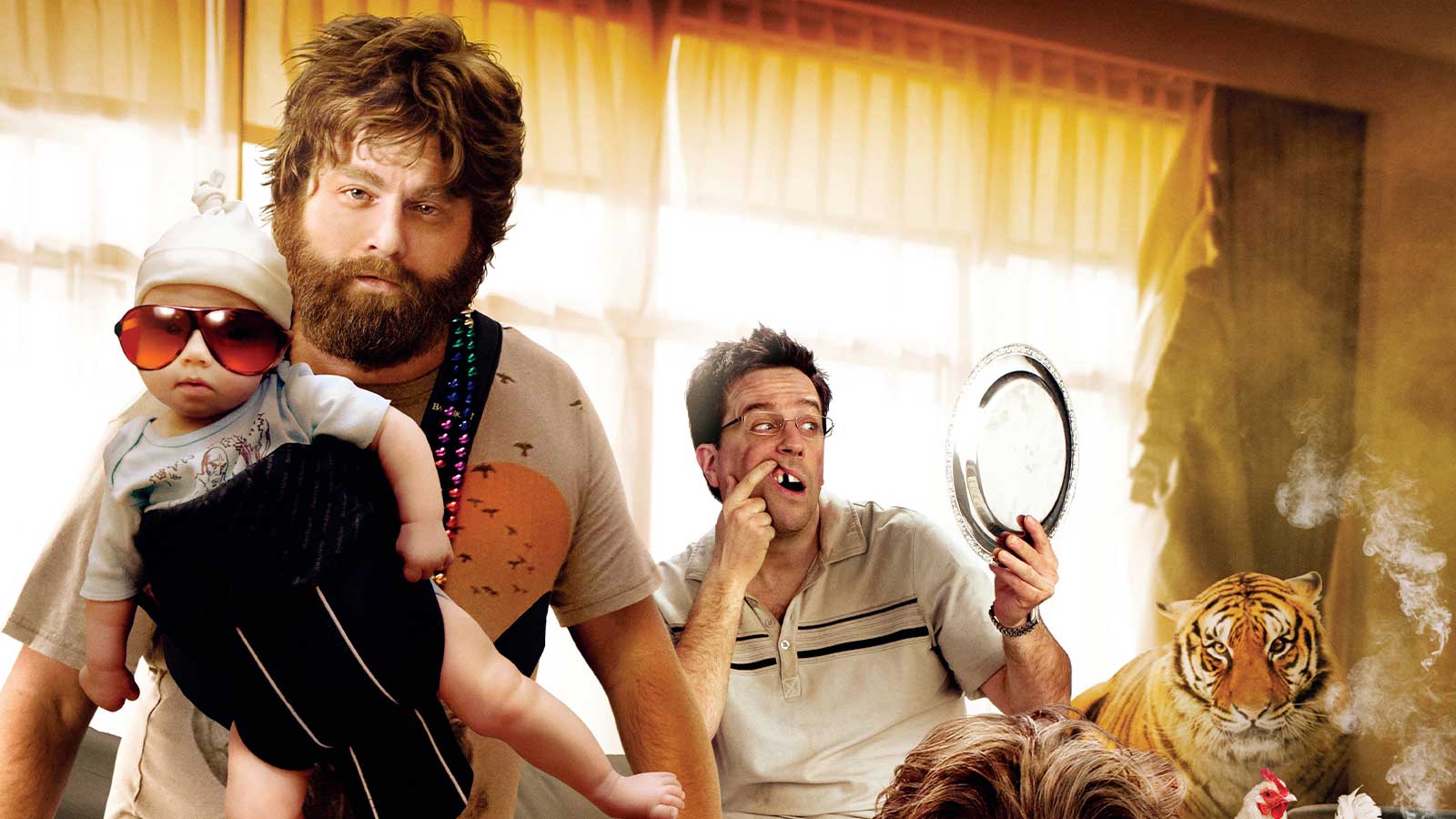 The Hangover July 17 - 31: Two days before his wedding, Doug and his three buddies drive to Vegas for a blow-out night they'll never forget. But when the three groomsmen wake up the next morning with pounding headaches, they can't remember a thing. Their posh hotel suite is beyond trashed and the groom is nowhere to be found. With no clue of what happened and little time to spare, the trio must attempt to retrace their bad decisions from the night before in order to figure out where things went wrong and hopefully get Doug back to L.A. in time for his wedding. However, the more they begin to uncover, the more they realize just how much trouble they're really in.
The Lego Batman Movie July 1 - 31: Lego Batman discovers there are big changes brewing in Gotham. If he wants to save the city from the Joker's hostile takeover, Batman may have to drop the lone vigilante thing, try to work with others and maybe learn to lighten up.
The Lego Movie July 1 - 31: Emmet is an ordinary, rules-following, perfectly average LEGO minifigure who is mistakenly identified as the most extraordinary person and the key to saving the world. He is drafted into a fellowship of strangers on an epic quest to stop an evil tyrant, a journey for which Emmet is hopelessly under-prepared.
The Wedding Ringer Apr 12 - Apr 11, 2021: A shy groom in need of a best man turns to a gregarious guy who offers groomsmen services.